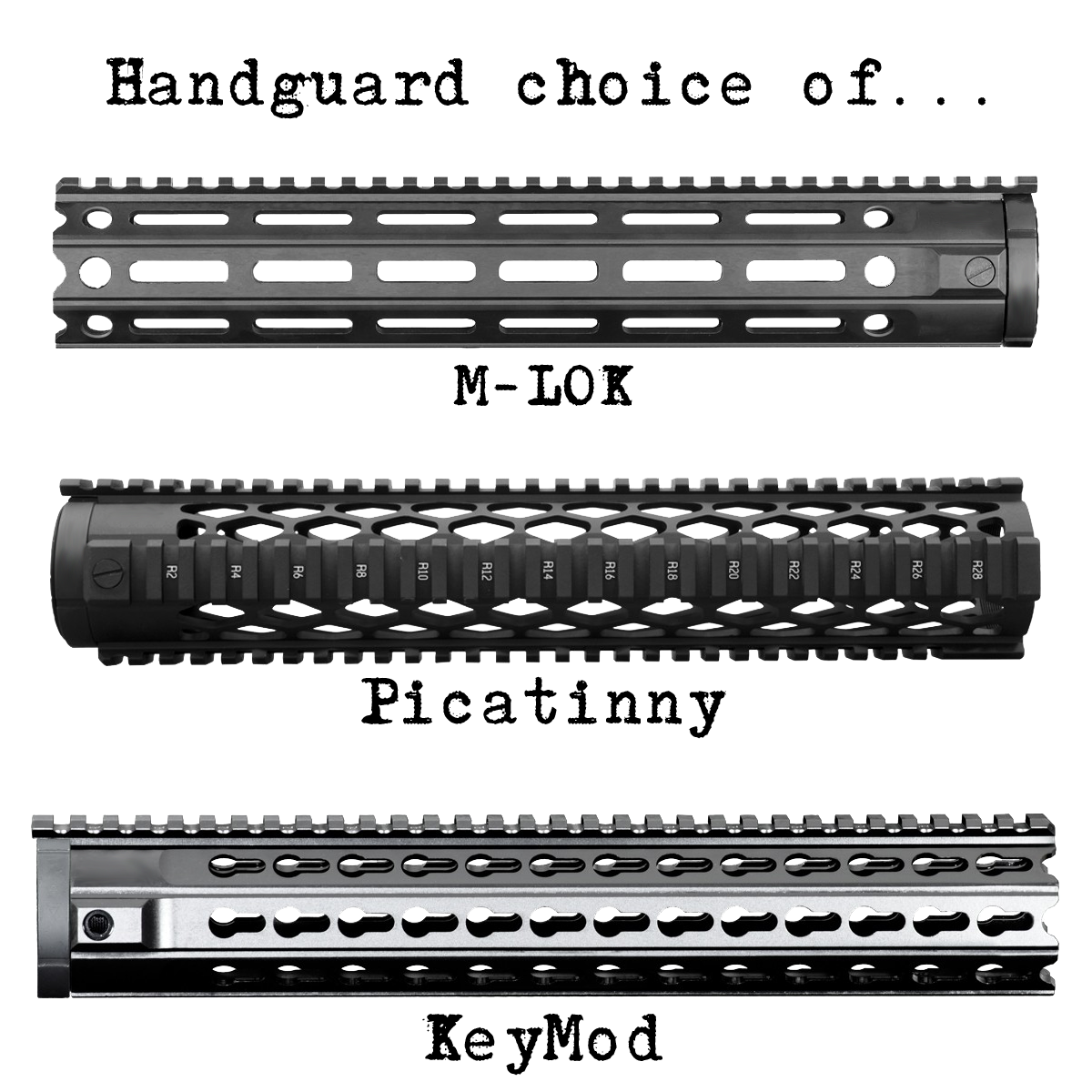 This rifle comes in two barrel lengths, 14.5- and 16-inches. The 14.5-inch rifle will come with the muzzle device blind pinned with the pin welded over so it is not classified as a SBR.
Firearms are made to order and will take 2-3 weeks for delivery.
The 14.5" and 16" barrels are chambered in .223 Wylde, made with CHF 416 RS ordnance steel in a 1:8 twist with LiFe QPQ nitride, cryogenic treatment, MPI inspection, 11-degree target crown, M4 barrel extensions, and 1/2" x 28" muzzle thread. Barrel is sub 1/2" MOA rated and can withstand 70,000 rounds (see details here). The 14.5" rifle will come with the muzzle device blind pinned with the pin welded over so it is not classified as a SBR.

7075-T6 aircraft grade billet aluminum upper/lower receiver with integrated large trigger guard for gloved operations. Matte black Type III, Class 2 hard-coat anodized finish per MIL-A-8625. May also select from forged, slick side, side-charging, or side-folding receiver when adding to cart.

Full-auto rated LANTAC black nitride enhanced bolt carrier with Sharps Xtreme Performance Bolt (Relia-Bolt™) in DLC, Inconel gas tube, and JP Enterprises click-adjustable detent gas block.

Enhanced lower parts (e.g. ambidextrous safety selector, Magpul B.A.D. Lever, anti-walk pins, and more…)

Geissele's ambidextrous Super Charging Handle.

Magpul MIAD (MIssion ADaptable) GEN 1.1 Grip.

B5 Systems Enhanced SopMod Stock with a 6-position 7075-T6 buffer tube featuring JP Enterprise's GEN 2 Silent Captured Spring and QD swivel mount endplate.

100% drop safe Elftmann ELF Tactical Service Trigger (user-adjustable 4- to 7-lb. trigger pull). Full auto trigger is an unadjustable 4.5 lbs.

Strike Industries J Comp Gen2 (14.5" barrels) for both flash reduction and recoil compensation.

M-LOK, Picatinny, or KeyMod handguard with Magpul's AFG Angled Foregrip.

Includes two (2) 6061-T6 aluminum Type III, Class 2 hard-coat anodized DURAMAG 30-round magazines.*
The Patrol 5.56 rifle is a suppressor-optimized rifle able to withstand a high cyclic firing rate. In fact, the only difference in the full-auto variant is the trigger, safety selector, and auto sear. From the ground up, this rifle is designed for the top-tier freedom fighter that demands a reliable combat-ready weapon or firearms enthusiasts that knows the difference between quality and inferiority.
For a detailed description of each component, click here.
*CA, CT, D.C., MA, MD, NJ, NY, VT (two 10-round magazines); CO (two 15-round magazines).